Financing Options
Do You Need Financial Assistance? Financing is now available at Washington Fertility Center. With a variety of financing companies, you can create affordable payment plans that spread out the costs of your treatment. If you have any questions, our staff is available to assist you with financial counseling.
---
Together we make fertility financing simple and more affordable!
At Future Family, we believe in complete care and emphasize that the fertility journey deserves support, patience, and compassion. We can help you pay for all fertility related services, including time sensitive ones, and we've got you covered with a range of support networks to help you feel comfortable and confident throughout the entire process. We're also proud to support the military, oncology patient population, and LGBTQ+ family-building community.
Future Family loans are a smart alternative to high-interest credit cards and dipping into savings.
We Care. We Understand. Having over 50% of our team experience infertility themselves, Future Family is dedicated to ensuring your fertility journey is stress-free and seamless. Prequalifying is easy, free, and won't affect your credit score - giving you peace of mind with instant results in just 90 seconds!
Why we chose to be partnered with Future Family:
Personalized fertility loans with low-interest rates
Dedicated 1:1 nurse coach with after hours care & support groups included ● Funds up to $50,000 – disbursed in a matter of a few days
Treatment costs simplified down to one easy monthly payment
Medication counseling & discounts with select pharmacies
No prepayment penalties
Fertility Financing Has Never Been Easier: See What You Qualify For!
See Your Estimated Monthly Payments With Future Family's Loan Calculator
---
Fertility Financing with CapexMD
CapexMD specializes in patient financing services for all fertility treatment options. The vast majority of our Loan Specialists have gone through the IVF journey.
Through our partnership with CapexMD, we are able to offer customized loan programs with highly competitive rates that include a variety of loan types. Their simple loan process makes the experience of fertility financing relatively stress-free.
Their loan programs cover all fertility treatment options — including fertility medications and genetic testing if necessary — so you can be sure that none of your expenses are left uncovered.
Once approved, our financial counselors will work closely with their Fertility Loan Specialists to ensure that your funds are secured on time and your treatment is not delayed.
Together with CapexMD, we can make sure financial issues do not get in the way of your dream of having a baby.
Some of CapexMD's many advantages include:
Specialist in Fertility Financing
Highly Competitive Rates
Approval within 24 Hours
Highest Confidentiality
No Prepayment Penalties
Personal Attention
Easy and Secure Online Application
Flexible Terms
No Annual Fees
Retain Your Existing Credit Sources
Apply online and receive your pre-approval within 24 hours. Learn more about CapexMD by visiting their site or by calling 1-888-497-8414.
---
Lending Club
Lending Club lets fertility patients focus on the things that matter most. With plans offering up to $40,000 to help cover costs associated with fertility treatment, Lending Club allows you to schedule treatment without delay – with flexible costs that fit into your monthly budget.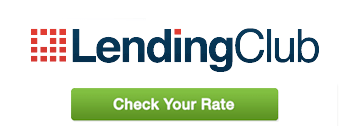 ---
United Medical Credit℠
Starting a family is a very significant time in an individual's life and United Medical Credit's friendly associates are here to help you through the financing process every step of the way. United Medical Credit offers loans of up to $25,000 for fertility procedures, including IVF, Egg Freezing, Zygote Intrafallopian Transfer, and other infertility treatments. Under United Medical Credit, you can expect affordable monthly payments, no prepayment penalties, multiple loan term plans to choose from, competitive interest rates, and interest free financing options.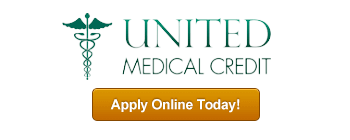 ---
Prosper Healthcare Lending
Prosper Healthcare Lending is the premier financing company in the healthcare industry. With over $3 Billion borrowed and over 250,000 people empowered, this is a name and a program you can trust.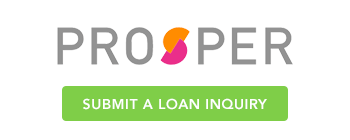 Here are some of the benefits you'll receive with a loan from Prosper Healthcare Lending:
Immediate decisions for loans under $35,000
Longer terms for lower monthly payments
No collateral required
No prepayment penalties
Fast & easy loan inquiry process
100% Confidential
---
For more details about patient financing, please contact us or call 703-752-7714.